Our commitment to driving diverse, sustainable, socially responsible and environmentally friendly procurement practices is why we have a responsible sourcing program within Chevron Phillips Chemical. We truly believe that supporting sustainable and diverse suppliers results in the continuous improvement of where we live and work. This program embodies two key principles: social practices through Supplier Diversity and environmental practices through Supplier Sustainability. 
 

"Global Procurement strives to evaluate and work with suppliers based on their commitment to sustainability, diversity, equity, and inclusion. Seeking mutually beneficial relationships with diverse and sustainable suppliers requires teamwork and commitment throughout the organization."
- Gary Dellesky, General Manager Global Procurement 
Supplier Principles of Conduct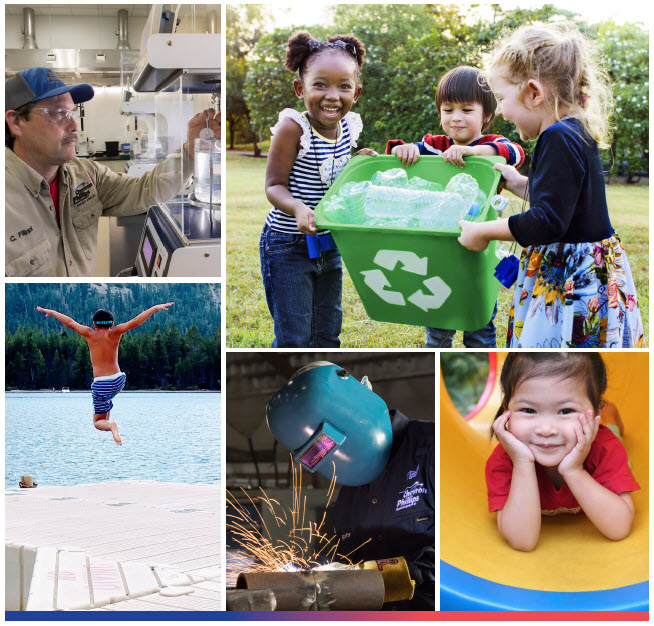 Our tagline "Performance by design. Caring by choice.™" reflects who we are as a company. Our employees demonstrate these commitments consistently within every function of our operations and in every place where we live, work, and conduct our business globally. We recognize the choices we make for our material and service providers must also reflect these commitments. 
The Supplier Principles of Conduct (SPOC) apply to all of our suppliers and business partners and we encourage them to share in our commitment to socially responsible and sustainable operations and practices. The SPOC summarizes CPChem's expectations for all suppliers in the areas of Labor and Human Rights; Environment, Health and Safety; Ethics and Compliance; and Management Systems. Fundamental to conforming to this set of principles is the understanding that all activities of business must operate in full compliance with the laws, rules, and regulations of the locations in which they occur.
Click here to access our SPOC.
Supplier Diversity
CPChem's Supplier Diversity is a proactive and intentional program that drives diverse supplier inclusion in the procurement of CPChem goods and services. Click here to learn more about this commitment.