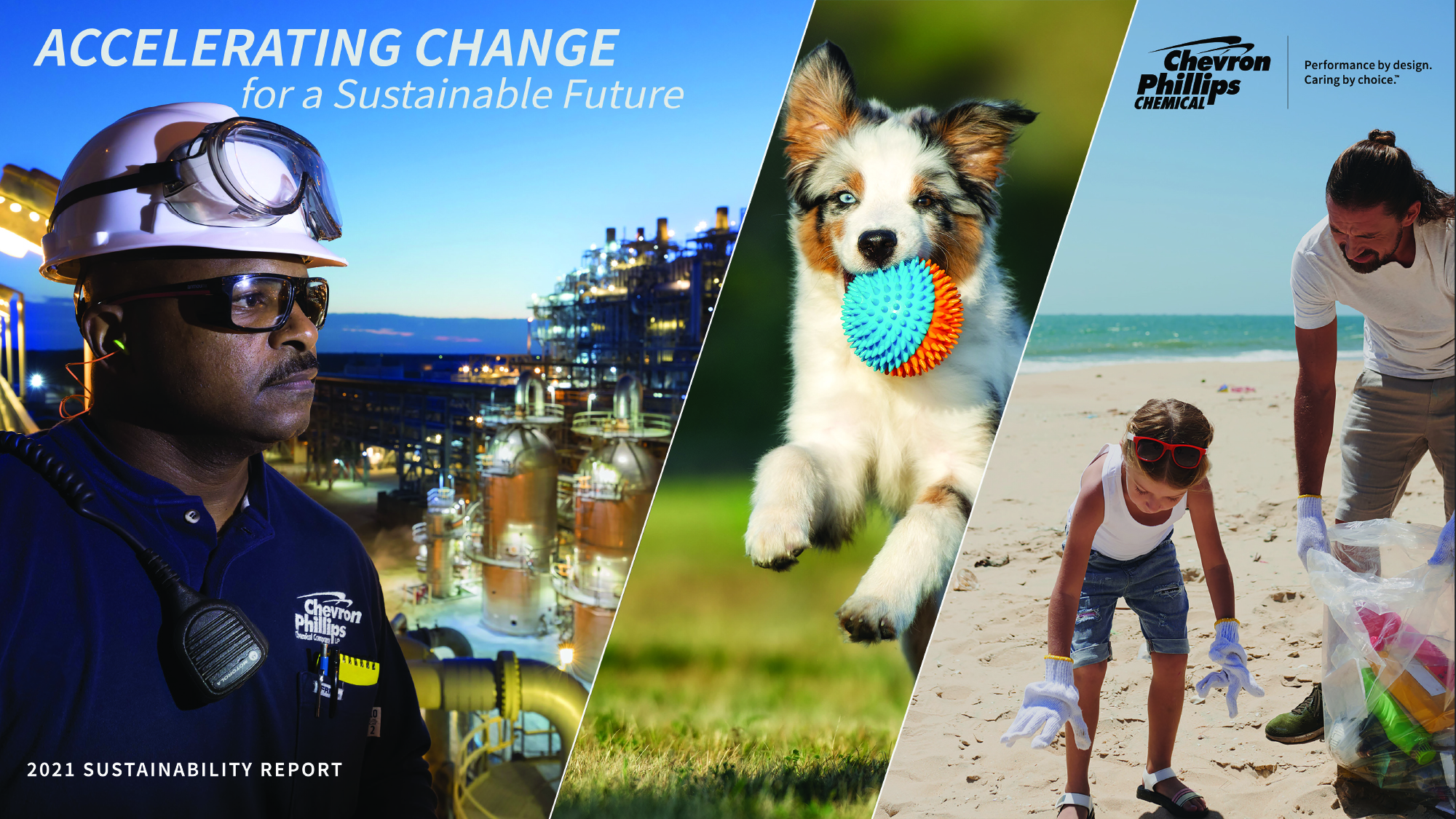 Click here to view our 2021 Sustainability Report,
Accelerating Change for a Sustainable Future is CPChem's 11th sustainability report. Throughout the report, you will find compelling stories of progress, innovation and collaboration across the company, as well as detailed metrics chronicling CPChem's performance during 2021. Also available is a comprehensive GRI Content Index, which supplements our sustainability report with relevant disclosures and information regarding the company and our sustainability efforts in 2021. Be sure to check out our special infographic to see a number of highlights that demonstrate how CPChem is working to enhance sustainability across the company and in our global communities.    
Explore our 2021 performance through data tables located at the end of the report and through our new Environmental, Financial and Social Data Tool.