We regularly measure our impacts through performance metrics and progress against internal goals. Transparency is critical to the success of our business.
CPChem currently produces two types of public reports that contain pertinent and up-to-date information on topics related to sustainability and our business. 
---
Sustainability Report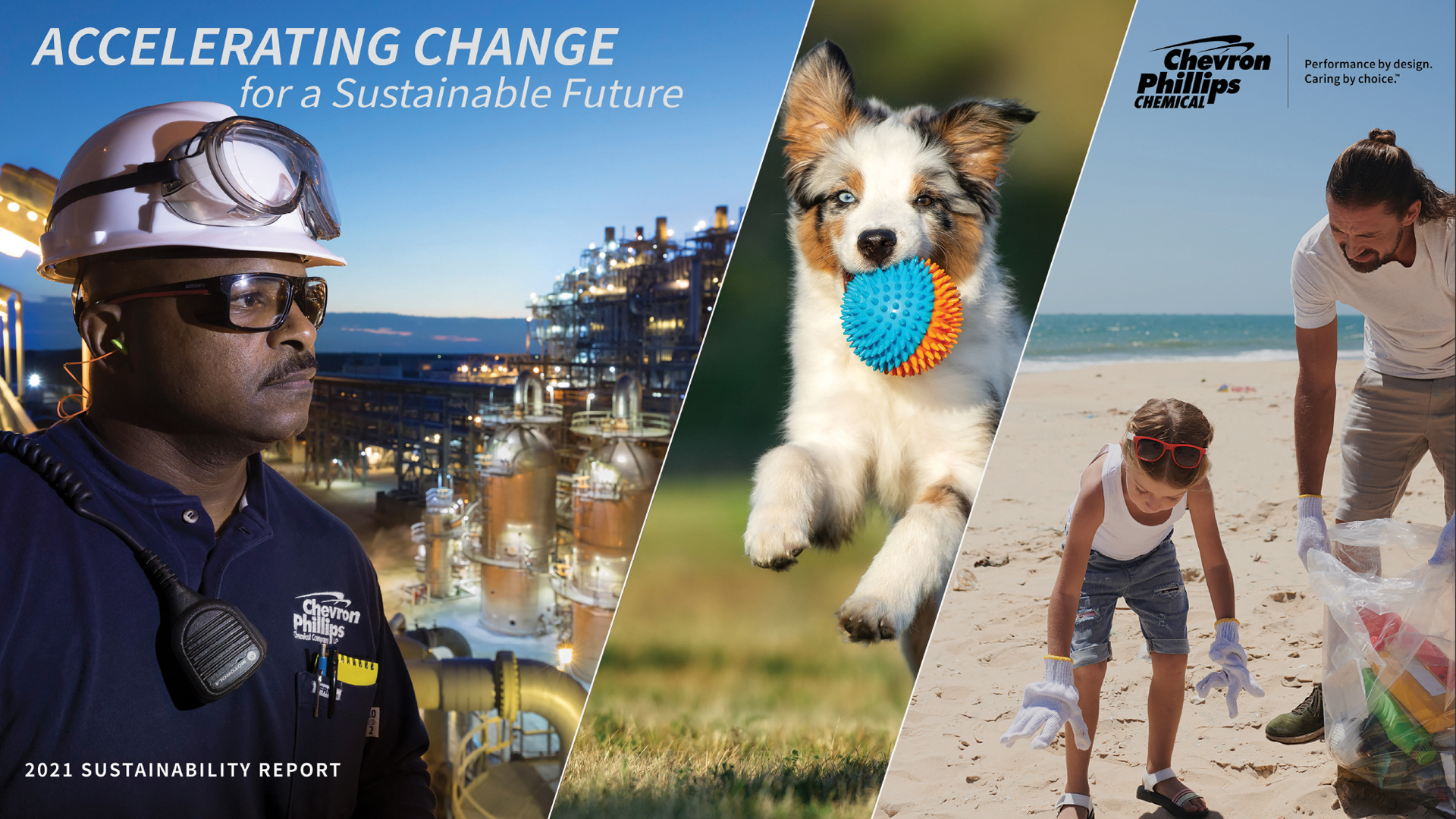 Accelerating Change for a Sustainable Future is CPChem's 11th sustainability report. Throughout the report, you will find compelling stories of progress, innovation and collaboration across the company, as well as detailed metrics chronicling CPChem's performance during 2021. Also available is a comprehensive GRI Content Index, which supplements our sustainability report with relevant disclosures and information regarding the company and our sustainability efforts in 2021.
View CPChem's most recent Sustainability Report and view the archive of past reports. 
Current and archived Sustainability Reports
---
Managing Climate Change Risks Report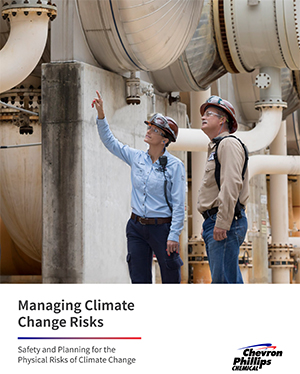 The Managing Climate Change Risks Report documents practices and procedures we have in place that allow us to protect our people, our assets and the communities and regions where we operate.
We have established five internal focus areas related to climate risk: Greenhouse Gas Emissions, Energy Efficiency, Renewable Energy Investment, Circular Economy Participation and Facility Resilience. 
Read our Climate Risk Report