Welcome to our digital PAO Problem Solver Series
There are many industrial and transportation challenges that are impacting heat transfer properties of the fluids. Moving hear from where it is generated will benefit EVs and other applications that involve dielectric coolants. 
The chart below shows that PAOs have a better Specific Hear than equivalent viscosity Group III mineral oils. The higher specific hear means that the PAO will absorb heat more readily, which is the first step in keeping a system cooler.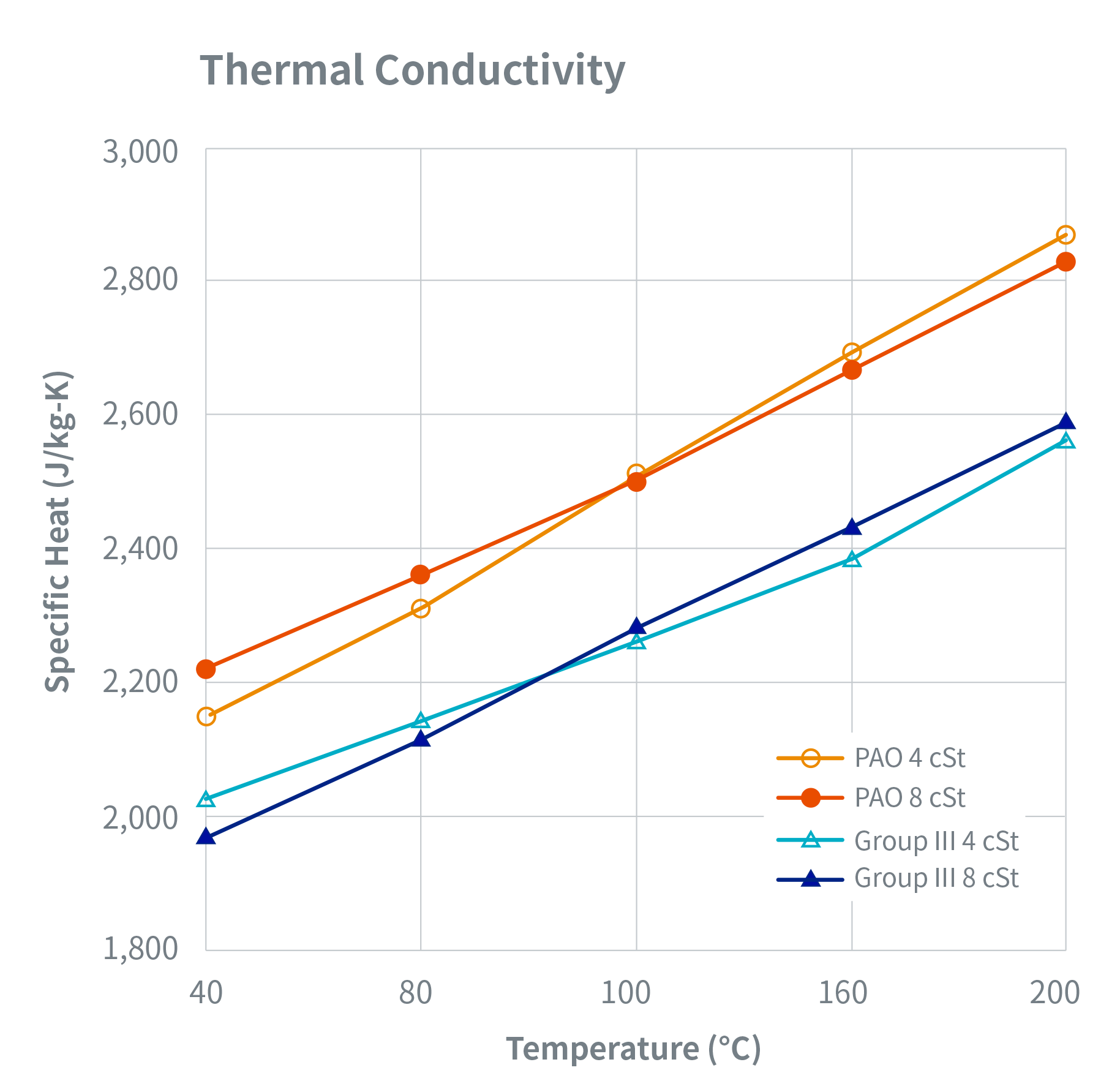 According to this chart, PAO can conduct 11% more meat than a Group III mineral oil, which can equate to the system running cooler with PAO. A cooler oil also increases the service life, and decreases the generation of corrosive components. 
If you need a better lubricant or hear transfer fluid that helps remove heat. give us a call and we can discuss how you can take advantage of what Chevron Phillips Chemical Synfluid® PAOs have to offer.